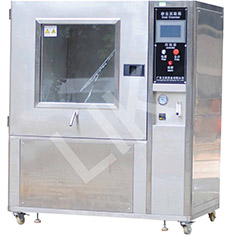 Sand dust test chamber
Product Details

The sand dust test box is suitable for dustproof and dustproof experiments on electronics, electricians, LEDs, cars and various parts. The test components include: lights, instruments, electric dust jackets, steering systems, door locks, LED lights, etc. And to check the sealing of the product.

This sand dust test box is used for low-voltage electrical appliances, motors, instruments, meters, lamps, household appliances and other products, which are often affected by the dust environment during storage, transportation and use. In particular, cars and electrical appliances are more affected by sand and dust. This equipment is a laboratory equipment that uses artificial simulated sand environment to check the dust resistance of the sample. The basic structure, principle and function of this equipment meet the requirements of China's standard GB2423.37-89 for low-voltage electrical enclosure protection, and can also meet the dust-proof test of GB7000.1 for dust-proof lamps (IP5X). In addition to the vertical circulating airflow that can supply non-laminar dust, and it can be used to: dust, dust, dust, dust, temperature, humidity, etc. A variety of functional tests are ideal for dust-proof laboratory equipment.



This test box can meet the experimental requirements of GB2423, GB4706, GB4208, DIN in the protection level of household appliances, low-voltage electrical appliances, cars and motorcycle parts.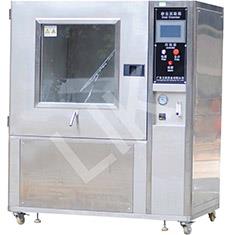 Inquiry