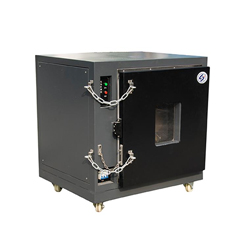 Battery explosion test chamber
Product Details

The battery explosion-proof box is mainly used for over-charging and discharging of the battery. In the charging and discharging test, the battery is placed in an explosion-proof box and externally connected to the charging and discharging tester. Safe maintenance for operators and test equipment.

1. The scale of each test box: 400*500*400mm (length * width * height);
2. Number of test boxes: two, four, six (the number of test boxes can be customized according to customer requirements);
3. Outer box material: 1.5mm thick A3 steel plate and treated with baking paint,
4. Inner box material: 1.5 mm thick SUS#201 stainless steel;
5. Single door, double door, inner box door is made of stainless steel, and silicone tensioning bar is added, and the front view window is opened;
6. The door is connected to the box by a strong hinge, and the explosion-proof cold handle door lock;
7. Observation window: There is a 200×200mm observation window in front of each box;
8. Place electric bakelite or Teflon tape inside the test box, which is useful for insulation and is flame retardant and easy to clean;
9. Open a circular wire opening on the left and right sides of each cabinet to facilitate the test of the connecting line; the rear part of the box is equipped with an exhaust fan, the diameter is 120mm, and the exhaust guide is left for external access. Exhaust pipe or exhaust fan; our company also supplies battery burning test machine, if you have any needs or want to know more, you can pay attention to our official website.
10. There is a separate test panel to control the lighting and exhaust in each test room;
11. In order to achieve good smoke exhausting function, an external powerful exhaust fan is required (by the customer);
12. There is a thermal insulation design between each layer to prevent interaction tests.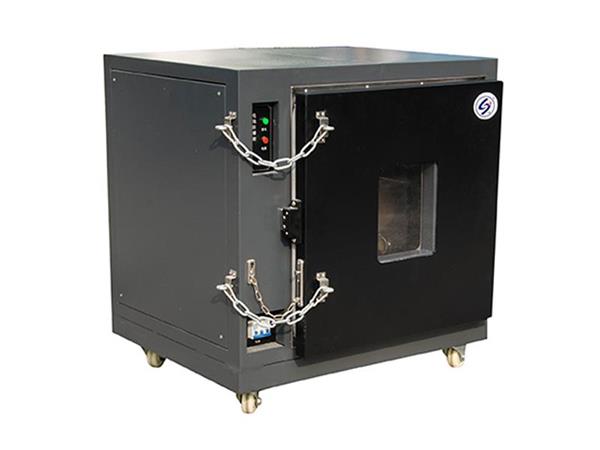 Inquiry