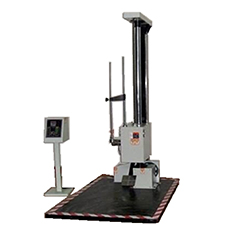 Drop test machine
Product Details
The drop tester is a machine that is designed to test the damage of the product package from being dropped and to evaluate the impact strength during the transfer process. It adopts double-column guidance and can set the height drop number. The operation is stable and reliable, and the edges, faces and corners can be dropped. Satisfied with GB/T4857.5-92 and ISO2248-1972E. Drop test machine classification: one-arm drop test machine, two-arm drop test machine.
The drop test machine is the condition of the product when it is wrapped in different edges, angles and faces at different heights, and then understands the damage of the product and evaluates the fall height and impact resistance of the product packaging components when they fall. strength. Then improve and improve the packaging design according to the actual conditions of the product and the scope of China's standards.
This machine can make a free fall test on the face, corner and edge of the package. It is equipped with a digital display height indicator and a decoder for high-slipping, so that the product drop height can be accurately given, and the preset drop height error does not exceed 2% or 10mm. This machine adopts single-arm and double-column structure, with electric reset, electric control drop and electric lifting equipment: easy to use; unique hydraulic buffering equipment greatly improves the service life, stability and safety of one-arm setting, which is convenient When placing the product, the impact point of the falling viewpoint and the plane view point of the bottom plate are less than or equal to 5.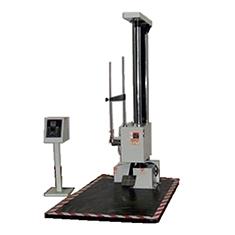 Inquiry